Kalina Stefanova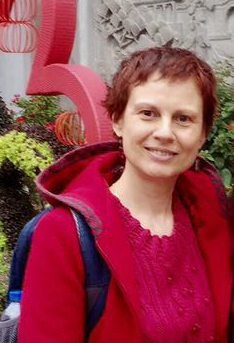 Kalina Stefanova, PhD, is author/editor of 17 books: 15 books on theatre, five of which in English (published by Palgrave Macmillan, Routledge, and St. Kliment Orchidski University Press, and launched in New York, London, Gdansk and Wroclaw) and two fiction ones, published in nine countries, one of them in two editions in China. She has been a Visiting Scholar/Lecturer world-wide, including a Fulbright Visiting Scholar at the New York University, a Visiting Scholar at the University of Cape Town, South Africa, the Shanghai Theatre Academy, China, Meiji University, Japan. In 2016 she had the privilege to be appointed as Visiting Distinguished Professor of the Arts School of Wuhan University as well as a Distinguished Researcher of the Chinese Arts Criticism Foundation of Wuhan University. She served as Vice President of the International Association of Theatre Critics for two mandates (2001/2006) and as its Director Symposiums for two mandates (2006-2010). She was the dramaturge of the highly acclaimed production of Pentecost by David Edgar, directed by Mladen Kiselov, at the Stratford Festival of Canada, in 2007. Since 2001 she has regularly served as an evaluation expert for cultural and educational programs of the European Commission. Currently she is Full Professor of Theatre and Criticism at NATFA, Sofia.
Francoise Flabat
Scénographe, comédienne-marionnettiste, formatrice, auteur, metteuse en scène. A participé à près d'une trentaine de créations pour le Créa-Théâtre depuis 1980. Auteur de spectacle jeunes publics. Licenciée en arts du spectacles – C.E.T.UCL Louvain-La-Neuve, directrice artistique du Centre de la Marionnette de la Fédération Wallonie-Bruxelles et conservatrice du Musée des arts de la marionnette, conférencière à l'ESA Académie des Beaux-Arts de Tournai.
Camelia Lenart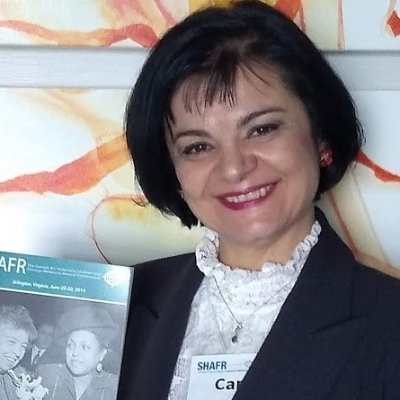 Camelia Lenart, completed her PhD at the State University of New York at Albany, where her thesis "State of the Art/Art of State: The European Tours of Martha Graham and Her Dance Company, 1950-1967" received a Distinguished Dissertation Award. Her research, which is at the interface of dance, diplomatic, and cultural history, was supported by numerous fellowships and awards, including an Andrew W. Mellon Fellowship from the University College London. She received one of the Dance Chronicle Founding Editors' Awards with her article "Dancing Art and Politics beyond the Iron Curtain: Martha Graham's 1962 Tour to Yugoslavia and Poland." Camelia presented in 40 conferences around the world and was an invited speaker at Columbia University's Dance Seminars. Her work was published in numerous journals and edited works including Dance Chronicle, Dance Research Journal, and The European Journal of American Studies, and H-Diplo.
Besides research, Camelia enjoys tremendously working with and mentoring students, a profession she started in her native Romania. She recently received the Faculty of the Year Award at her University. Camelia is completing a book focusing on Martha Graham's tours to Europe, and is researching for a book about Alvin Ailey's Cold War tours to Eastern Europe. Camelia is a proud member of the Dance Studies Association (DSA), and she is the Reviews co-Editor of DSA's prestigious Dance Research Journal.